Every new challenge is a new opportunity.
The strength, the resources and the experience of a big general contractor is able to be present in timing and with professionalism in every situation.
OUR STRENGTH are the resources, know- how and experience of 4 prestigious companies merged into a single group from 100 million euro sales figures and over 350 persons, including direct and indirect employees.
OUR INTERESTS ranging from residential to industrial buildings , commercial, hospital and sports structure, from earthmoving to infrastructure and road works, from the technological systems to public green, from restructuring to the work of recovery planning and environmental.
WE ARE A GENERAL CONTRACTOR with over 60 years of experience in both the public and private sectors, able to manage and implement even the most complex works and to intervene in situations of emergency vehicles and persons are always ready, with punctuality and competence that are always our guarantee.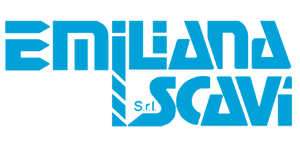 EMILIANA SCAVI Srl

Ordinary and special road works, earthworks, waterworks, sewage, irrigation and water purification, gas, district heating, oil and gas pipelines.